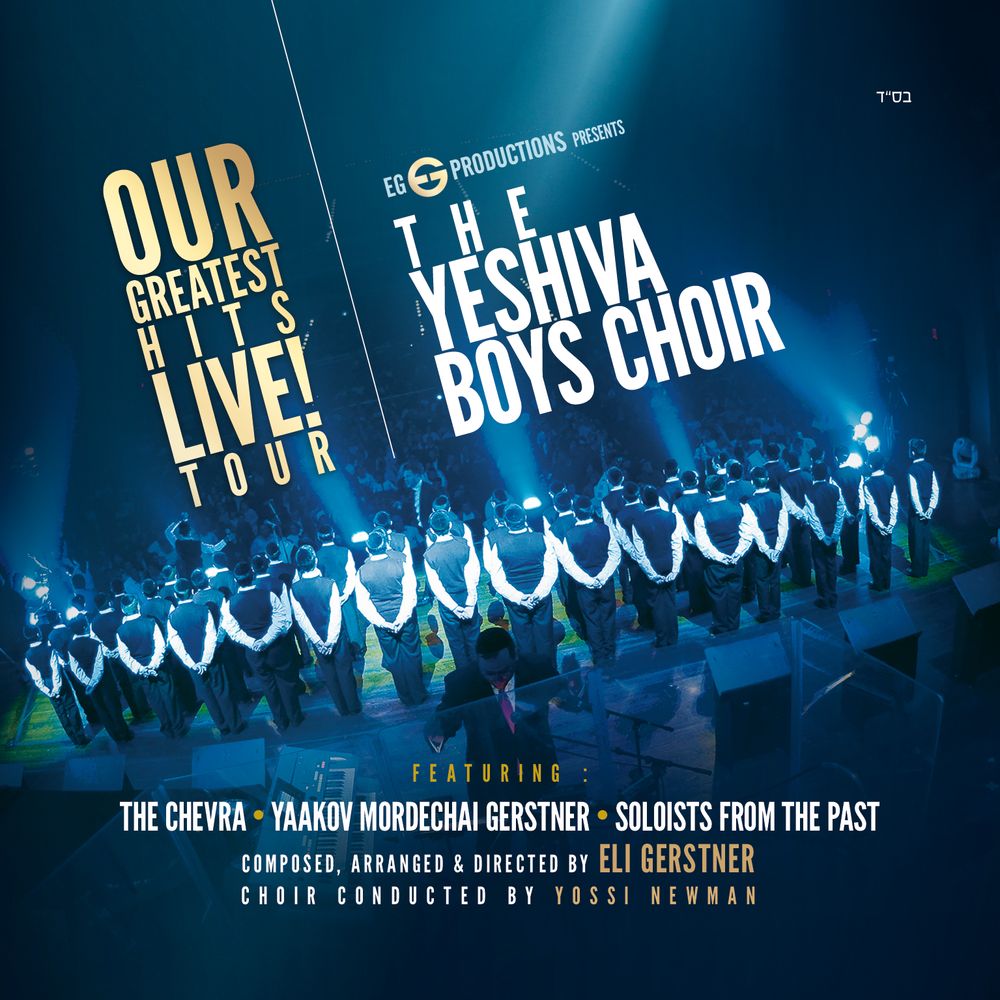 About
Eli Gerstner, the producer of The Yeshiva Boys Choir, is without a doubt one of Jewish music's most prolific stars. A household name on account of his stellar solo albums and hand-crafted male vocal groups, "The Chevra", "Menucha" & "Tek-noy", Eli was not content to rest from exploring new innovative sounds and venues to advance the prestige of Jewish music. In 2003, together with his close friend Yossi Newman, Eli charted new territory with the formation of a boys' choir that would quickly become one of the most sought after acts in the nation. With amazing musical compositions, engaging performances, and creative choreography as their trademark, Yeshiva Boys Choir has something to excite every member of their audience and will have you out of your seats and dancing in the aisles. 
Almost twenty years and seven wildly successful albums later—including their latest, "YBC 6—"Thank You"--the Choir is going strong. They earned their place in stardom with the release of five "YBC Live" DVD productions, that capture the energy of a Yeshiva Boys Choir performance by creating a "you are here" feeling. 
YBC has performed in countless sold-out shows, both within the U.S. and abroad, including England, Canada & Israel. Some of their most special moments include shows at "The Theater" & "The Garden" at Madison Square Garden, The Wachovia Spectrum, Barclays Center, David Gefen Hall (Lincoln Center) and Carnegie Hall.